"Every time you speak, you are auditioning for leadership."

~ James Hume
At a time when virtual meetings have become the new normal, it's important to get comfortable with this mode of communication and understand what's required to make a mark during conference calls. Speaking during conference calls is a totally different ball game than speaking in-person in front of an audience. You don't have to worry about what you're wearing (though it's recommended to always put on a formal shirt or top) and no one really pays attention to your body language. Only the choice of your words and your voice are what matters, as well as the etiquette you follow (being late or sitting in a noisy environment is a strict no-no).
Every virtual meeting, every conference call you take is a measure of your value to your organisation and another rung you climb towards achieving success in your career. To maximise your impact in such meetings, it's crucial to follow key etiquette and speaking tips:
Conference Call Etiquette to Follow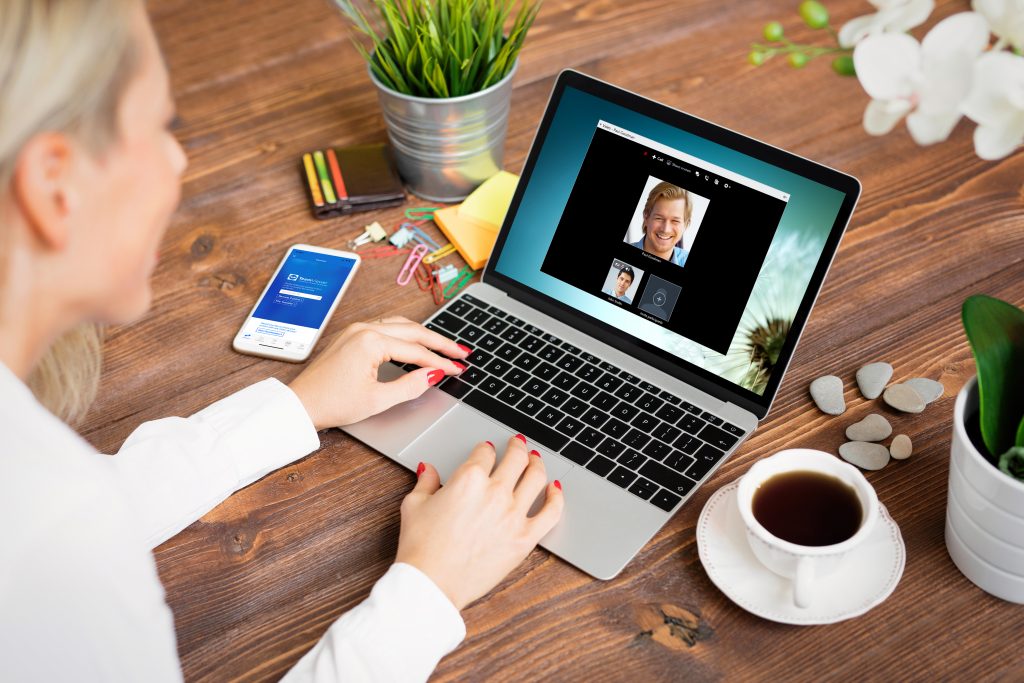 Be on time. It's better to log in a few minutes early so that any technical issues are sorted out.
Keep your cell phone on silent mode. Select a quiet, noise-free room to attend the meeting.
Make sure you have something to contribute. If there's nothing to speak in the meeting but more important to listen to other speakers, keep the mute button on.
Never interrupt. Let the other person complete their point before weighing on the topic.
If you're using a conferencing software like Zoom, you can use a professional virtual background just in case your room is not in the best shape.
Conference Call Speaking Tips
Following the rules of etiquette is to ensure you avoid creating negative impression on other attendees in the meeting. But to stand out from the rest, it's the way you speak and the words you chose that will send positive signals to other speakers. Here are some tips to make the most out of your meeting:
Note down what you have to say. Eliminate any unnecessary words. Make it sharp, crisp and clear.
Speak in a firm and clear voice, preferably in a slow and composed manner. There might be other speakers on the call whose first language is not English.
Exude confidence and conviction while you speak. Your voice is the only thing that will matter in conference calls, whether over the phone or through video.
Vary your tone and pace so that it seems you are interested in the topic. An uninterested, monotonous voice suggests you would rather be someplace else.
If you have a presentation deck prepared, then make sure you don't read directly from it. You need to sound natural whenever you speak on anything.
Want to become a more confident speaker but can't go out because of the lockdown? We've got you covered! Sign up for Pep Talk India's virtual classroom program and learn how to communicate better!